Patriots cheerleading
Competitive cheer
Try-Out Clinics 2022
All Ages & Levels- Open to new athletes wanting to join a Full Competitive Team.
Please call the front desk to sign up 417-725-1304.
March 14th – May 9th
$110 for 8 weeks
Mondays 6:30-7:30 pm (ages 8 and younger)
Mondays 7:30-8:30pm (ages 9 and older)
Athletes will learn everything they need to know for Try-outs!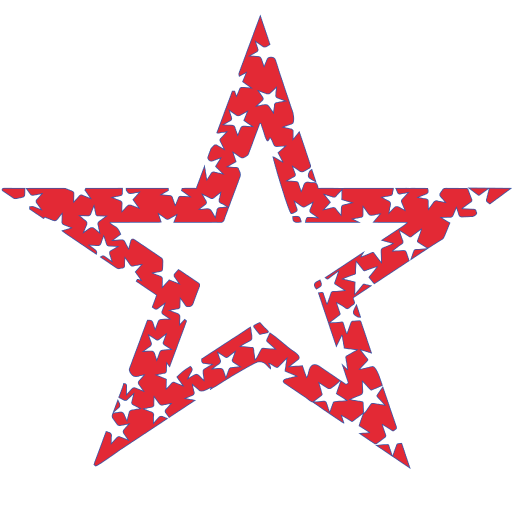 Try-Outs May 16th-25th 2022
The day and time you come depends on your athletes level and experience.
Due to limited space everyone MUST sign up for a try-out spot
Please call the office to sign up 417-725-1304 or click the button below. 
THURSDAY, MAY 12th – Parent Meeting & Open Gym – 5:30-7:30pm
Open Gym from 5:30-7:30pm.  Everyone is welcome $10/athlete
Parent meeting will be from 5:30-6:30 and is designed for new to our program families.  Current families are welcome to attend if they would like.   We will discuss the try-out process as well as go through the handbook.
Coaches & Greet will be from 6:30-7:30   Come see our facility and chat with the coaches.  This is a great opportunity to ask us any questions you have thought of since the parent meeting.
Please attend your current All Star level try-out.  If you are completely new to cheerleading you will attend level 1.  This is a five night process we understand athletes may have prior commitments but ask that they attend all dates they are able. 
TEAM PLACEMENT WEEK 1– will be more of an individual evaluation but still in a group setting.  The coaches will watch and fill out an evaluation form for each athlete based on the skills the athlete shows the coaches.  The evaluation sheet will cover tumbling, jumps, and stunting. 
Week 1 will be open to parents.  
MONDAY, MAY 16TH 
All Ages 3-8 – 5:00-6:00 pm.  All athletes ages 3 years to 8 years will come during this time.   If the coaches want to see more from an athlete, they may ask them to come another time during the week.
Level 3, 4 & 5 6:00-8:00 pm. This is for anyone currently on a level 3 + team.
TUESDAY, MAY 17TH & WEDNESDAY MAY 18TH
Level 1 & 2– 4:00-6:00 pm.  This is for any athlete currently on a level 1 team or anyone who is new to cheerleading.
Level 3, 4 & 5– 6:00-8:00 pm.  This is for anyone currently on a level 3 + team.
TEAM PLACEMENT WEEK 2– Mock Teams week.  Athletes will be put into groups/mock teams to see how athletes work as a team.  During this week your athletes practice times may change depending on what the coaches need to see from them.  Athletes may move between levels and age groups during this week.  Our goal during this process is to set every team up for success!  See the handbook under team placement for more details. 
Week 2 will be closed to parents. 
MONDAY, MAY 23TH, TUESDAY, MAY  24TH, WEDNESDAY, MAY 25TH
Level 1 & 2– 5:00-6:00 pm.  This is for any athlete currently on a level 1 team or anyone who is new to cheerleading.
Level 3, 4 & 5– 6:00-8:00 pm.  This is for anyone currently on a level 3 + team.
SUNDAY, MAY 29TH– Teams announced via email
MONDAY, MAY 30TH- Gym Closed for Memorial Day
WEDNESDAY, JUNE 1ST.  New Team Practices start
Training Athletes, Leaders & Champions since 1997
We go beyond a great facility and great customer service to ensure the success of our athletes. Our 14,000 sq. foot air-conditioned gym is the largest state of the art cheer center in Southwest Missouri. Along with talent, energy and experience, our coaches are the best! Our coaches, music and cheer uniforms promote a morally sound cheer program. The All Star Patriots program ensures strong values and a positive environment for the well being of each and every child!
Patriots Squads
We offer squads for every age and Levels 1-4! We also have a level 5 tumbling class which is invite only. We have so many interested in our program, come be a part of the Patriot family. We offer all girl and coed squads along with 1/2 year Prep squads for those who prefer not to travel as much.
Private Lessons
Interested in taking a private lesson? Jessica, Savannah, Harley or Mellisa would be happy to set up a time. Call the gym for their availability!
Tara and Harley also choreograph solos, duos, and trio routines for competitions along with many high school state routines.
Our coaches have over 40 years of combined Cheerleading and Tumbling Experience!
CALL TODAY FOR MORE INFO!
(417) 725-1304