Champions
for over 20 years

Champions
for over 20 years
JOIN THE FUN
All Star Gymnastics & Cheer is the perfect place for children looking to learn safe skill progression and solid technique of gymnastics, tumbling and cheerleading. It is also the home of the Largest Cheer Program in Southwest Missouri, The All Star Patriots. We pride ourselves on our commitment to small class sizes and fun encouraging environment. We have professional coaches that really love working with children.
Training Champions in Nixa, Ozark, Springfield, Branson & Republic
HOME OF THE 
2019 D2 SUMMIT
NATIONAL CHAMPIONS
ALL STAR PATRIOTS ODYSSEY
CONGRATULATIONS to all 5 of our All Star Patriots teams that reached the SUMMIT in 2019.  This is a HUGE accomplishment! 
Come see what All Star can do for your athlete!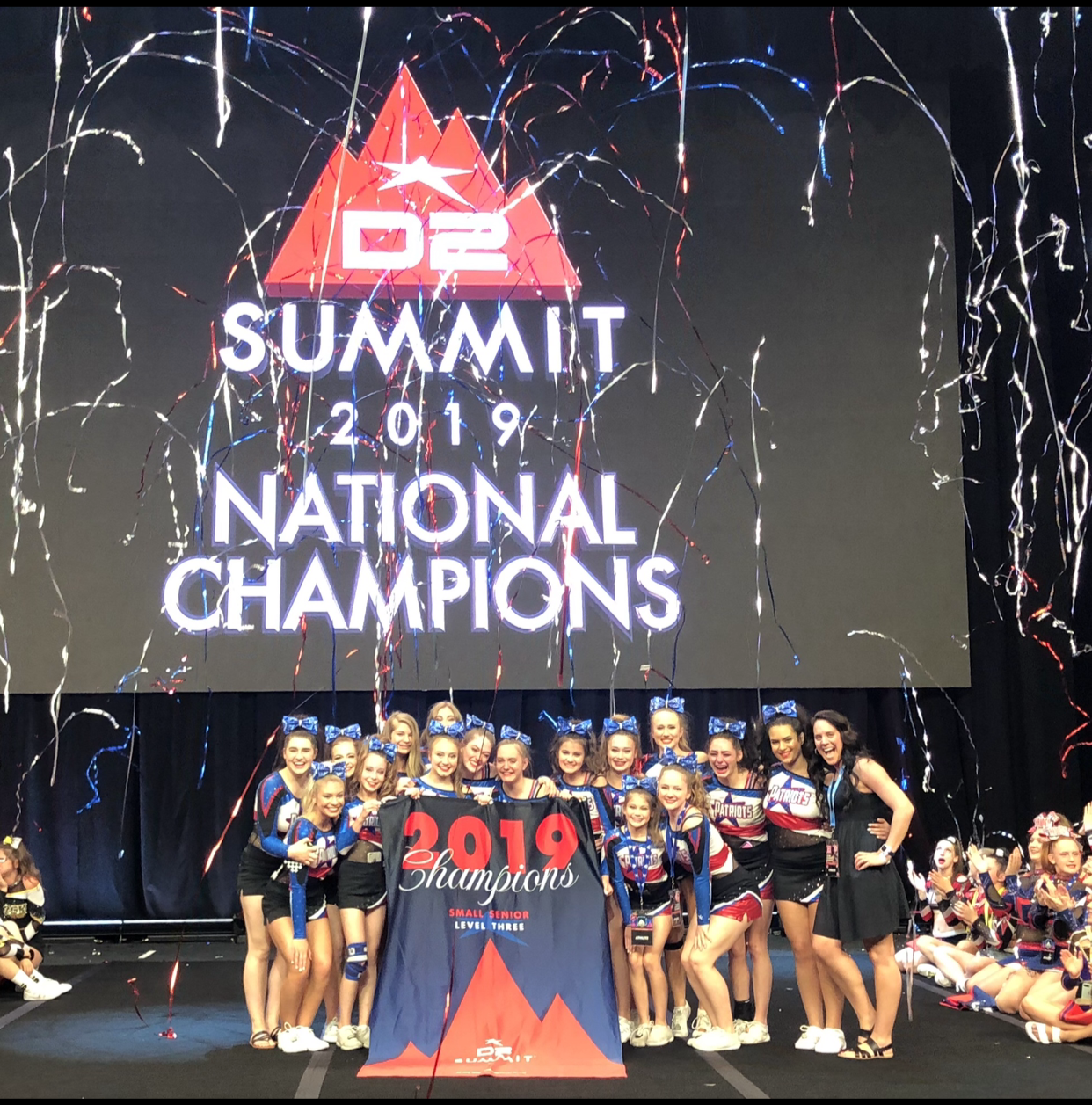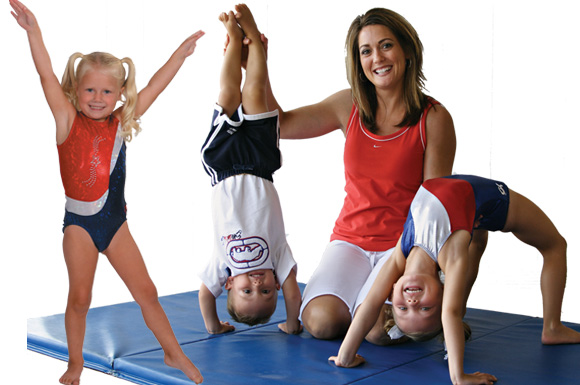 All Star Gymnastics has a class for every age and skill level (18 months to 18 years old).  We welcome you to join us anytime for a no obligation FREE TRIAL CLASS!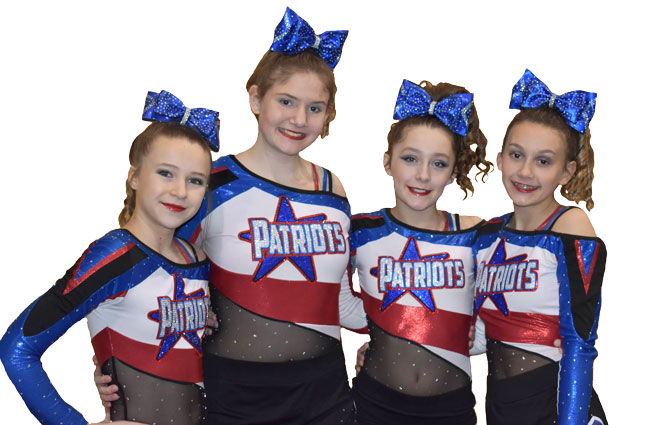 Come be a part of the Best and Largest Cheerleading program in Southwest Missouri.  We offer half year, as well as, full year teams.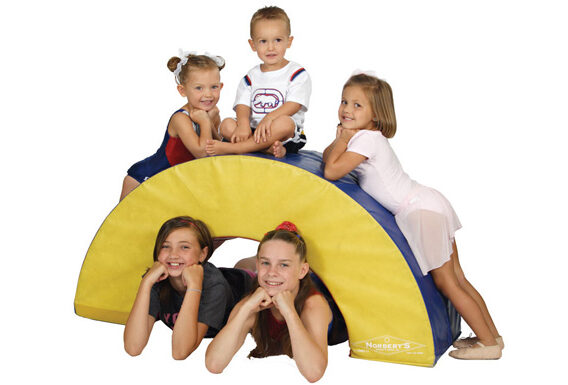 Rent the All Star Gym and throw an awesome party!  Enjoy a fun-filled birthday party while our trained professional staff lead children in gymnastics activities, obstacle courses, parachute fun, trampoline and much more!
SPECIAL CLASSES
MOMMY and ME Open Gym every Tuesday from 11:15am-12pm.
$5 per child no pre-registration required. (Ages crawling to 6yrs) "Best gym in the area! Professional coaches and staff that truly care about their athletes and families. They teach the correct techniques from the beginning which helps to progress at the right pace for each individual. The cheer teams are like one big family no matter what skill level or team you are on, and it shows at competitions! We are proud to be apart of this gym and will never ever go anywhere else. Highly recommend to anyone seeking a successful competitive cheer program!"
"We've been to 4 different gyms in Springfield area over the past 15 years and this is by far the best! It has the friendliest people, most involved parents, family/sisterhood between athletes and just an all around professional gym to be involved with! We absolutely love it! "
contact us today!
We would love to hear from you. Please fill out this form and we will get in touch with you shortly.  Or you can always give us at all at (417) 725-1304.
STILL HAVE QUESTIONS?
Check out our FAQs below.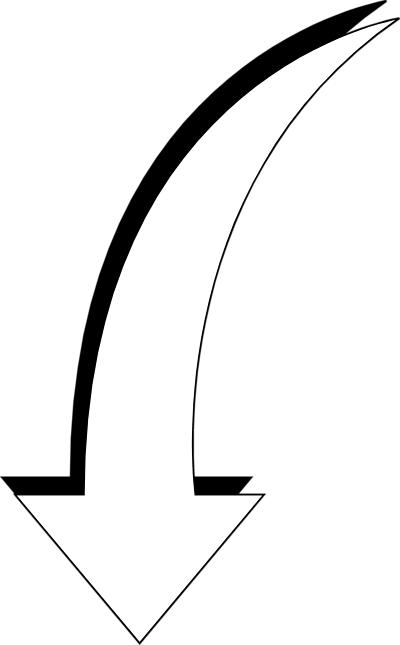 Frequently Asked Questions
How do I become a member?
We have an annual registration fee for every athlete. This covers your child for a full year and for all of our classes and events.
Annual Enrollment Fee: $30 for Individual and $45 for Family
Simply come into our location in Nixa and sign up, call us at 417-725-1304 to sign up or enroll online by clicking here.
What does my child wear to class?
A gymnastics leotard or any exercise clothes would be perfect.
Can parents attend class?
We encourage parents to stay and watch their child in class.  However, it is not necessary.  We have many parents who drop their kids off.  The front desk will make sure we have up to date contact information if a parent needs to be reached.
When do you offer gymnastics classes?
We design our class schedule around the needs and demands of our customers. We have evening classes Monday through Thursday, and Saturday morning classes. We offer day time classes on Tuesday and Wednesdays. Please contact the front desk for further questions or assistance scheduling multiple children.
Do you offer discounts for additional family members?
We do offer sibling discounts.
My child and I are new to gymnastics. What level do I join?
We offer classes for every age and skill level.
Toddler Bears (18 months-3 years)
Bouncing Bears (3-4 years)
Kindergym (4-5 years)
Level 1 (Beginners 6 + years)
Level 2 (6+ years)
Level 3 (6+ years)
Level 4 (6+ years)
Level 5 (6+ years)
If your child is below 6 years old we encourage you to start in a class based on your child's age.
If your child is over 6 years. We would recommend starting in a Level 1 class.
How do I know what level my child is?
Almost all children will begin at level 1 if they are new to gymnastics. However, at All Star we want to provide the best gymnastics to every child at their level. If your child has had previous gymnastics or tumbling experience they will be moved to an appropriate level class for their skills.
How do I know when my child is ready to promote to the next level?
Your athlete will constantly be evaluated by their coach. Once a child has mastered all the class skills they will be promoted to the next level. The coach will be able to communicate the level appropriate skills for each level
If my child misses a class, can I schedule a makeup class?
YES! We offer makeup classes every Saturday morning. If Saturday does not work for your schedule please call the front desk to schedule a time during the week.